→ To the buying guide → To the quality feature → To the list from A to Z
---
Buy gems by color
The beautiful colors of gems make them so special. Click on the color you want to see the gems.
*Colorful gemstones are Labradorite, Spectrolite or Opal.
List of gemstones arranged by color
---
Buy gemstones by cut and shape
The colors and light effects of gemstones only really come into their own through their precise cut. Select the desired shape to get the gemstones in the appropriate cut.
---
Buy gemstone jewelry
Gemstones are best when worked into jewelry and worn. Whether earrings, bracelets, rings or chains, select the category you want to buy gemstone jewelry.
---
→ To promotions and sale items
---
Buy birthstones
Are you looking for gems by month or star sign? For birthday associated gems see here: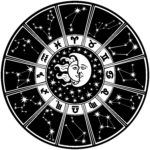 By month
Jan – Feb – Mar – Apr – May – Jun – Jul – Aug – Sep – Oct – Nov – Dec
---
Buy healing stones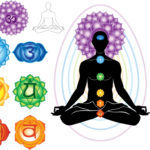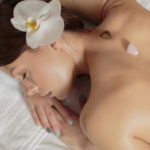 ---
Buy gemstones
Would you like to buy a particular gem? Click here for the complete list from A to Z.
Or are you looking for gemstones in a particular color? Click here for gemstones by color.
---
---
Gift ideas with gems
Gift ideas with gemstones for every taste and every budget can also be found in the following guidebooks. With our gift ideas you will not only find unique inspiration, but also different categories such as: "Gifts under 10 $", "Gift ideas for women" or "Handmade jewelry". Or just browse our list of gift ideas and get inspired.
---
According to various categories
(for women, for men, for couples, unisex, inexpensive gifts, with certificate, handmade)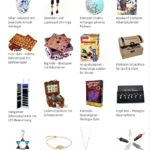 Or scroll through our list and be inspired. We have carefully checked each individual listing to ensure your satisfaction!
---
In order to exclusively present quality products, we select each item individually and check it carefully. Our gift ideas are designed to touch the heart of the receiver. There are plenty of gifts to buy for yourself as well.
---
Minerals and rough stones
Geodes and druses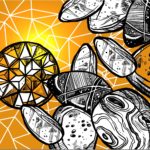 Whether as a space protection stone, to beautify the apartment or to energize healing stones; In geodes and druses you really notice the splendor of the minerals.
But what is the difference between geodes and druses?
Both druses and geodes are a type of cave whose interior walls are made of beautiful gemstones.
But while geodes are completely or almost completely filled, druses have larger cavities inside.
---
Hand caressers and raw gems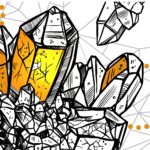 Raw stones, that is unpolished gemstones, are suitable for those who would like to make jewelry themselves, though often the minerals in their natural form are so beautiful that they can be used as ornaments.
However, caressers are beautifully polished and fit perfectly on the hand, with their rounded edges they are a pleasure to wear. Hand caressers can be used for relaxation or as a healing gem.
---
Large and real gems
If you would like to buy precious or larger gems, it is advisable to make sure that an independent certificate is enclosed. Guaranteed naturl gems with certificate of authenticity can be found here: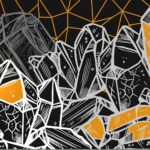 ---
Gems – a buyer's guide
Where can I find high quality gemstone jewelry? How can I check the quality? Which manufacturers are trustworthy? What are the quality features that make a premium gem? What should I look for when buying? We address these and more questions in the following guides:
Quality, value and cost
Determining the value of gemstones is primarily a matter of experience. Gemmologists check the stones for 5 quality features. Often there is talk of the four Cs.
Goldsmiths we trust
From impressive and handmade unique pieces, to captivating jewelry at a fair price, and inexpensive yet outstanding gifts – on this page we present pieces from our trusted partners.