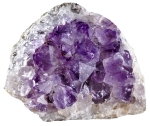 Amethyst, a purple gemstone belongs to the quartz family. It is one of the dearer gemstones used since ancient times for necklaces, pendants, rings, or amulets. Today Amethyst geodes are found mainly in Brazil, Nambia, and Uruguay.
How does Amethyst get its distinctive color? What does the word Amethyst mean? Read more to find out all about Amethyst – its defining features and properties, its remarkable history, and healing properties.
Fact sheet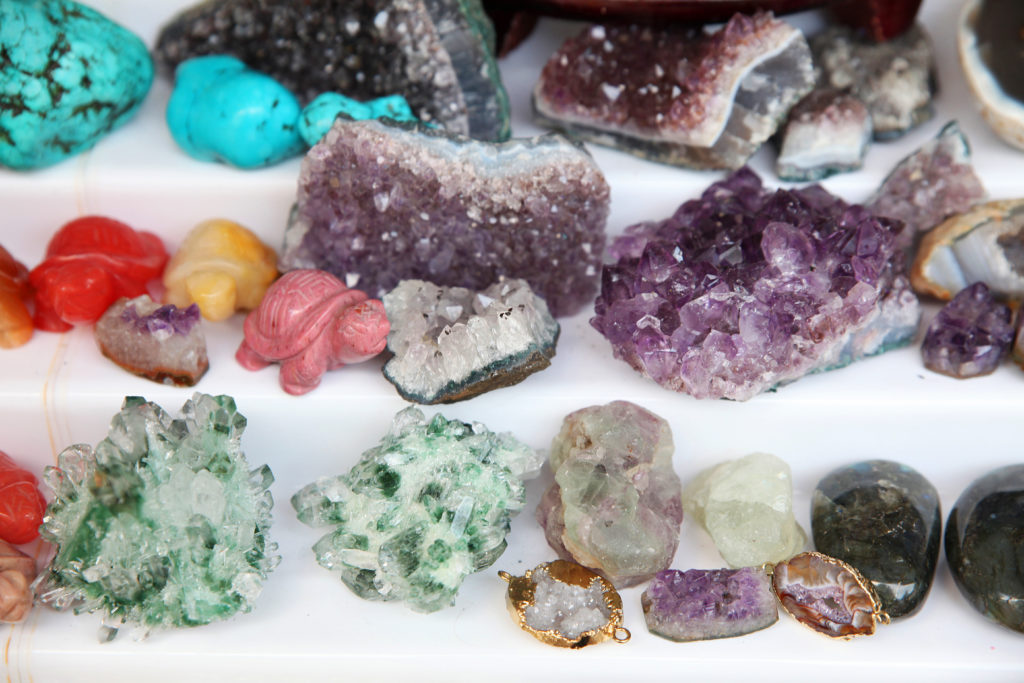 Impact and History
While the ancient Greeks believed that Amethyst protected you from drunkenness, people of the 5th-century said that the gemstone was protection from disaster. So strong was the belief, that even grave robbers in the Merovingian cemeteries did not raid the Amethysts used at burial.
Amethyst was also used as a talisman to expel evil thoughts and to attain justice.
Interesting facts about the Amethyst stone
The largest Amethyst
The largest Amethyst ever discovered has an impressive weight of about 6.5 tons and a height of 4.8 meters.
It was transported across the Atlantic by ship and is currently in the Dietinger Museum of Crystals and Fossils. The largest deposit of Amethyst in Europe is Maissau, a town in Lower Austria.
Birthstone
Amethyst is one of the birthstones of February. Moreover, it rules the zodiac signs Pisces, Aries, and Capricorn.
People have been assigning gemstones according to months of the year for a long time.
Under Birthstones you can find out which gemstone fits to your birthday!