Below you will find gemstones sorted by the four classical elements. Each star sign is assigned to an element and each element has its own characteristics, corresponding chakras, character traits and more. Below you will find in depth information about gemstones, their healing properties and the four elements.
---
Fire
The element, Fire includes the following star signs:
Red healing stones are usually in the element of Fire
The following gems are relevant to the fire element:
Red Jasper
Agate (red)
Garnet
Ruby
Heliotrope
---
Air
Zodiac signs of the element Air are:
Persons of the element Air are said to be intangible, great communicators, and constantly on the move. They are also sociable, intellectual, artistically gifted and adaptable.
Skills: Intellect, communication, new beginnings
The following healing stones are suitable for the element Air: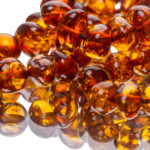 Yellow Amber
Calcite
Tiger's Eye
Golden Topaz
Yellow Tourmaline
Citrine
The gems in the Air element are usually yellow.
---
Water
Zodiac signs of the element Water are:
Blue gems are in the element of water. They suit people who are quiet, inspiring and relaxed. People of the element of water are also withdrawn, contemplative, emotional and full of depth.
Skills: emotion, love, healing and movement
The following gems correspond to Water: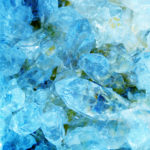 Turquoise
Aquamarine
Chrysokoll
Chalcedony
Azurite
Sapphire
Dumortierite
Lapis Lazuli
Earth
Zodiac signs of the Earth element are: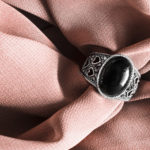 The Earth element is assigned to gems that are black and brown, though sometimes also to green.
The following gemstones are connected with the element of Earth:

Onyx
Obsidian
Hematite (Bloodstone)
Garnet
Black Tourmaline
Red Jasper (in Feng Shui)
More about gemstones and the four elements:

---