Onyx is a mineral that belongs to the Chalcedony group of gems. Onyx refers to both the black-and-white as well as the completely black quartz variations. The word comes from Greek and means nail or claw. This probably originates from the flesh-colored varieties of the stone resembling a bird's claw.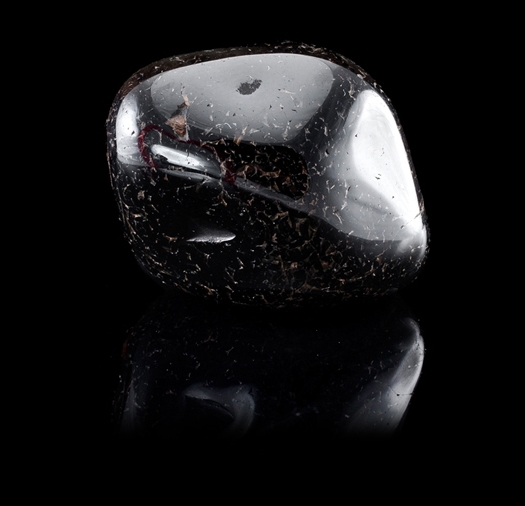 This gem was already popular in the early dynastic period in Egypt, around 3000 – 2500 B.C. Craftsman of the time used Onyx for making functional items, like bowls. The gem today is in such high demand that Onyx has to be made synthetically.
Synthetic Onyx
With the high demand for Onyx, synthetic production has developed these methods:
Staining porous Agates
Treating Chalcedony in acid
Polishing Black Obsidian
Recognizing synthetic Onyx:
You cannot distinguish synthetic Onyx from natural Onyx with the naked eye, but mineralogical testing can prove the stone's authenticity. Read more on synthetic gemstones and the various testing methods for synthetic or natural stones.
Black and white banded Onyxes are always natural.
Planets, birthstone and star sign
Cultures in Antiquity used Onyxes for their various healing properties. Depending on the source of the stone, it governs the planets Mars, Jupiter, or Saturn. Traditionally, it rules the zodiac signs Capricorn, Gemini, and Leo. To find out which gemstone is associated with your birthday, see the guide to birthstones.
---